Many people think that, as most anime belongs from Japan and in Japan most hair colors are black thus most of the character in anime also contains Black Hairs as Japanese. Still, lots of people are there who don't know a lot about anime girl with black hair. But in short, this opinion is not valid. Having black hairs on anime doesn't carry any meaning, it's just usual for everybody. Whereas sometimes some characters have long, wavy black hair which intended as a shorthand for 'Noble Lady/ Japanese Princess/ Idol of The Whole School' characters.
Black is naturally common hair color in this world. In the anime-planet, the characters which have red hairs or other color hairs prove their characteristics and the way they represent their personalities. Black hair color is pretty standard in real-world whereas it is very much rare in the anime world. Because an artist can't always utilize the black color with different color, in fact, they use different hair colors for different characters.
Why Anime Girl with Black Hair Special?
Audience observes many types of multiple traits, because of the use of black colored hairs. Those girls who have black hairs on the anime are much more capable and cerebral than the real world. Those girls are also mighty and mysterious as well. Anime girls with black hair are always meant to be a lot cultured and refined.
There are millions of people around the world who is a die heart fan of anime. They watch a lot of anime. Among them a lot of people are young, and some of them also watch series of anime. I am glad that I am one of them as well. Because I watched a lot of anime. But there are very few people who even don't know about lots of anime girl with black hair. Are you one of them as well?
Check: List of Torrent Sites to Download Free Anime
Now as you are waiting to know about anime girls with black hair. I will be elaborating on top 10 anime girls with black hair. Whereas many people may also have questions about black haired female anime characters. Still, I am elaborating the great ten anime girl who has black hairs.
Eru Chitanda from Hyouka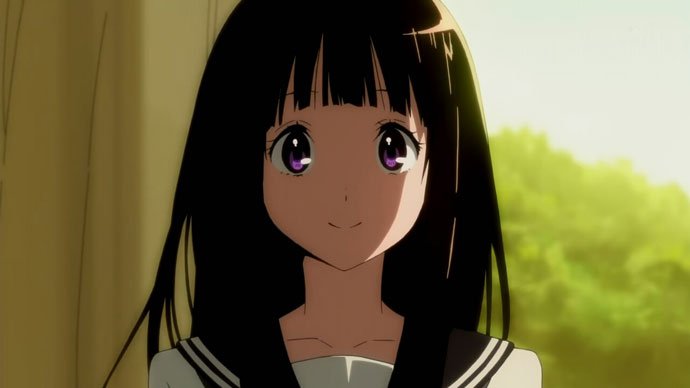 Eru, the human being who is a lot interested in everything. She is such kind of a girl who gets closer to people to make herself satisfy about her curiosity. Most amazing thing is her natural dialogue, which is 'I am Curious.' This girl has long straight, wavy black hairs, and in front, she had short consecutive bangs.
Yukino Yukinoshita from Yahari Ore no SeishunRabuKomeWaMachigatteiru
Yahari is primarily a service club, whose purpose is to focus on students who have any requests they do. The head of the club whom we know as Yukino is a beautiful girl and straightforward girl. Yokino is also very sarcastic and enough to dismay the pointed character. Her primary target is Hachiman. She is the club's president.
Nico Yazawa from Love Live!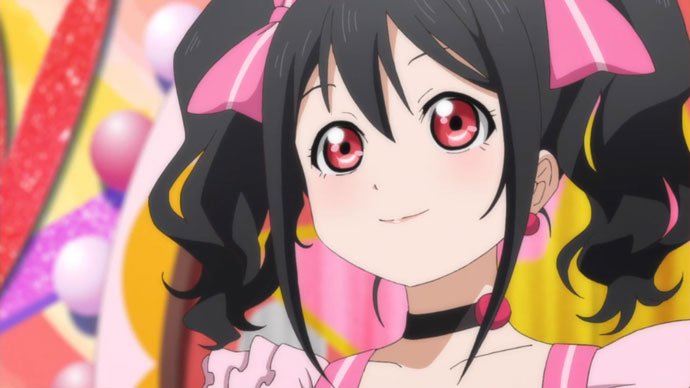 Nico, an empire of a nine-person group whose target is to become the legend group in Japan. She is a lot unique than others. She is also too much aggressive and severe with the actions of her and as well as healthy. Nico is a well ranked and broadly recognized anime character in the anime world.
Kurumi Tokisaki from Date A Live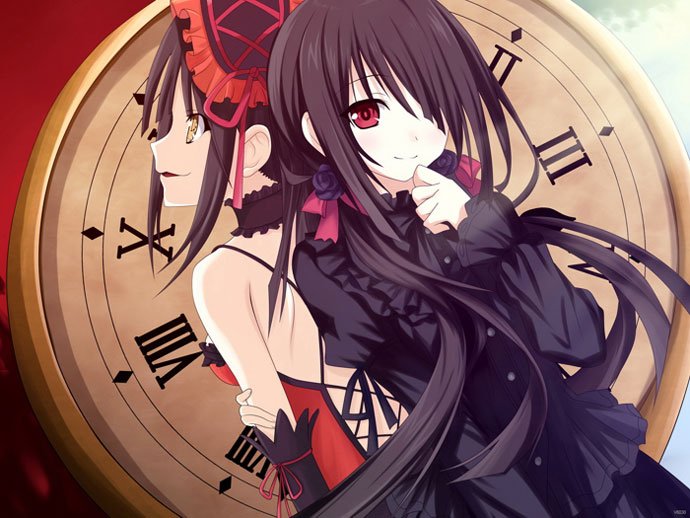 Kurumi is almost like a lunatic as well as a sadist. Whenever she wants, she can turn herself into standard form, but sometimes she can also switch to a dangerous sadist who has a very rough tongue. Kurumi is also the most loveable characters. She has a normal hair looks when she is normal, but when she is in battle mood her close exposed eyes and a red and black combined hairpiece.
Mikasa Ackerman from Shingeki no Kyojin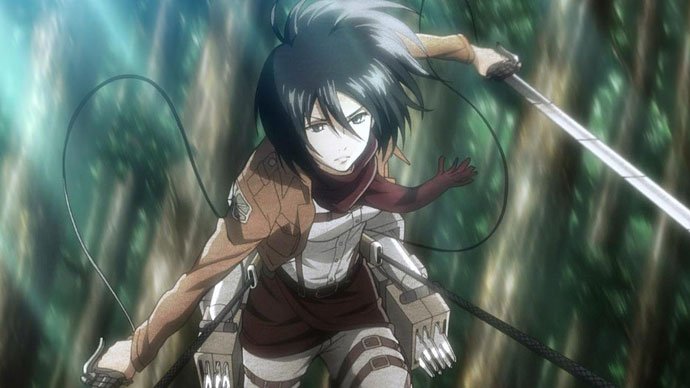 The great and known person of the cohort with loads of talents and also a talented youth of the Survey Corps is Mikasa. Mikasa shows no signs of egotism like the other characters of the series.
Akame from AkameGa Kill
Akame is a well-trained assassin. She is an individual belonging of a unique program that helps to train the children like a cold-blooded killer. She always represents the legend of the murderer. But the matter of fact is she loves her companions like her friends a lot.
Rin Tohsaka from Fate/ Stay Night: Unlimited Blade Works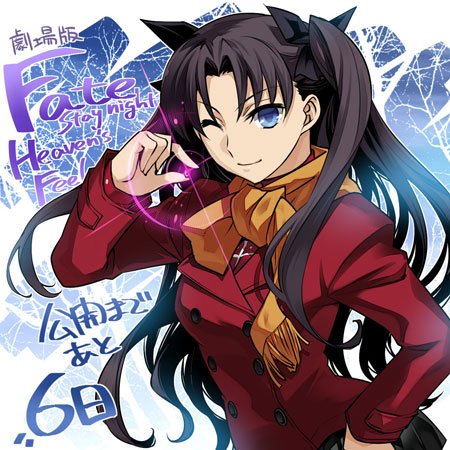 Rin, the girl with mostly mage along with a determined attitude. She always masterplans accurately before going to execute her actions. She is so meticulous that her every plan gets successful. Rin's hair color declares that she is pretty much rational who have high thinking level.
Sawako Kuronuma From Kimini Todoke
Sawako is always afraid of her beautiful looks, and that is why she still looks like the main character from the extremely scared movie 'The Ring.' Beyond this fearsome look with long black hairs which covers her whole face, Sawako is also very kind, gentle and soft-spoken and even a bit dizzy sometimes.
Enma Ai from JigokuShoujo
Enma Ai is an attractive urban empire since the yore. She is a sign of enigma who speaks very less but always leaves a very sharp memory towards the viewers. She still upholds and customs the traditions like a legend.
Mio Akiyama from K-on!
The girl who plays bass in a light music club is known as Mio. She can make a perfect decision on behalf of the club though she is a lot shy. She doesn't like to stand out for a long time and wanted to be a huge supporter of her friends which includes the bass instrument.
Some of them also vary ad brown eyes or glasses. So those of you who had questions about anime girls with black hair and brown eyes or anime girls with black hair and glasses etc. can also find those characters inside my article.
Final Thoughts
Well! Those of you who don't have a better idea about the anime girl with black hair, this article is precisely for them. You may watch the anime a lot but if I ask you about the girls in the anime who has black hairs. You may not answer. So basically, to avoid that interruption I would suggest you follow my article.
Well! If you are one of them, then don't be ashamed or afraid of that. Because you are not alone, lots of people are there who don't know about this. If you want to know about them, keep on reading the article as I mentioned about top 10 anime girls with black hairs 2018.
Lots of people are also interested to know about anime girls with black hair and black eyes etc. can also find some of your choice like this in my article. I can assure you that I have provided a lot of information that you need basically about black haired anime girls.
Image Sources: Wikia, eBay, Flickr, Deviantart, Pinterest & Wallpaper Memory.