Before television and movie, the most popular form of pure entertainment was ballets. It is a live play at the opera, theatre and symphony concerts. Some of the famous ballets remain all-time classic after decades. However, we have selected some most famous ballets of all time. Furthermore, the list also consists of the rank, history, and appearance. So have a look.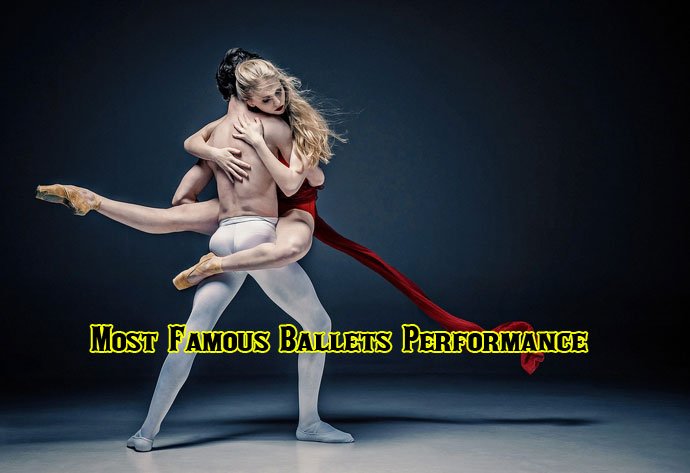 Top 10 Famous Ballets of All Time
La Bayadere
The French word La Bayadere means The Temple Dancer. It was choreographed by legendary Marius Petipa and Sergei Khudekov alongside the music of Ludwig Minkus. But the originally composed was by a prima ballerina from early twentieth century named Ekaterina Vazem. The first performance in St. Petersburg she leads the female role. The leading role Nikiya who is a dancing girl and a warrior named color have promised an oath to each other. This stunning ballet was reproduced in many times. Many classic companies around the world have reprised this ballet.
You May Like: Famous Actors Who Do Their Own Stunts
The Sleeping Beauty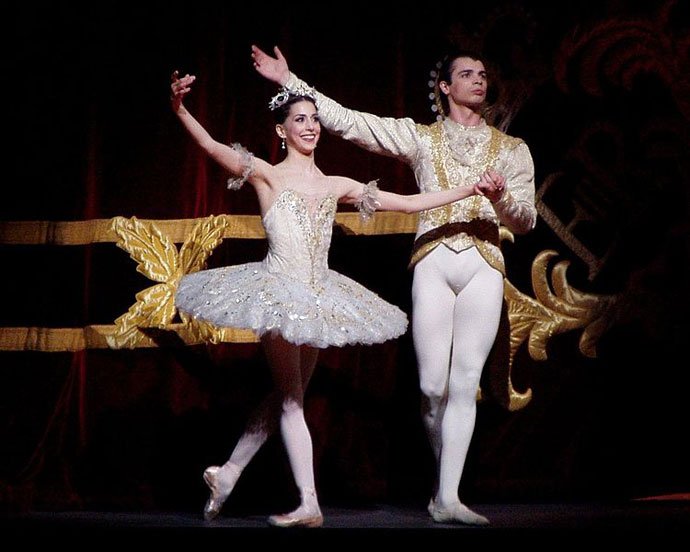 The sleeping beauty is a ballet of three acts, performed on 15 January 1890. It was written by legendary Tchaikovsky and choreographed by the French- Russian ballet master Marius Petipa. It also premiered at the Imperial Mariinsky Theatre in Russia's the Imperial Mariinsky Theatre.
Princess Aurora is the first baby of the king and queen. To enjoy and celebrate they invited six fairies who represent the character like courage, beauty, and sweetness as a gift to the princess. But they didn't invite the seventh fairy. So that evil fairy tosses a spell on Prince Aurora. That spell could only be broken by a kiss of a handsome prince.
A Midsummer Night's Dream
A Midsummer Night's Dream is the most recent ballet of our famous ballet performances list. It is a two-act ballet that choreographed by famous George Balanchine. But the main credit goes to Balanchine, the man who put the things together. Later, great William Shakespeare made a version and became most famous ballet songs of all time in American ballet history. It was. First full-length version was premiered 17 January 1962 at historic New York City Ballet.
Giselle
The Giselle is a two-act ballet that first premiered in Paris on June 28, 1842. A prima ballerina from Italy, Carlotta Grisi performed the title role at the Salle Le Peletier. Just after the premiere, it was super duper hit and spread across Europe. The legendary Marius Petipa again choreographed another version of the twentieth century that we followed today.
With the set of middle Ages, Duke Albrecht of Giselle and Silesia was fall in love a lovely commoner. On the other hand, he promised the daughter of Duke of Courtland's. The plot stories went like this and ended with a tragic death of Giselle.
The Nutcracker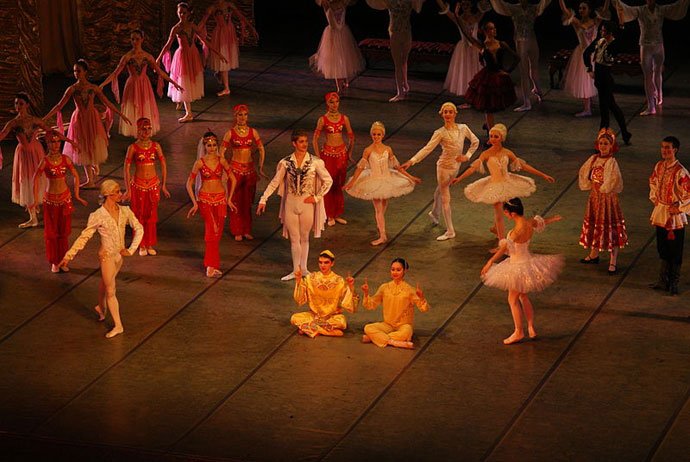 The Nutcracker is the finest piece of work that was critically acclaimed. The great work was first premiered in St. Petersberg. Day by day it becomes one of the famous Russian ballets of all time. It's close to Christmas. This ballet is modified from the story "The Nutcracker and the Mouse King" by E.T.A. Hoffmann. It's another great combination by Pyotr Ilyich Tchaikovsky and Marius Petipa. Though audience took it warmly, later it becomes famous. Most famous ballet companies performed nowadays, especially in Christmas season.
Cinderella
Not that Disney movie Cinderella, this amazing mythical ballet is famous for its melodious compositions. It was originally composed during the time of 1940 to 1944.but performed in 1945, in Moscow, Russia. This is a fairy tale and blows your mind by its humorous tone and the fantastic score. Originally composed by Sergei Prokofiev with an excellent choreography of Galina Ulanova and Rostislav Zakharov. Another great dancer Galina Ulanova played the lead role.  The comic double-roles of those step-sisters give it a fine humorous tone.
Romeo and Juliet
Romeo and Juliet are one of the most famous ballets of all time. The tragic is well known to everyone. Another stunning work by William Shakespeare Originally performed in Czechoslovakia. After some revise and rework, it opened again in 1940, Russia. It is most heart touching love story ever made. Most of the Famous ballet's dancers have a wish to perform on it in their lifetime. The music along with dance tells a story of the forbidden love of a young couple whose families were in a clash. Unfortunately, the ending was with the tragic suicide.
Symphony in C
Symphony in C or Le Palais de Cristal is the top ballets of all time. It's a ballet composed by the co-founder of New York City Ballet and ballet master, George Balanchine.  The great piece of music had written by Georges Bizet at the age of 17. The first premier held on July 28, 1947, with the famous Paris Opéra Ballet in the Théâtre National de l'Opéra. It associated with four color gemstones movement as Emeralds, Rubies, and Diamonds. Moreover, Symphony in C is a pure classical masterpiece which dazzles covered over 50 dancers and a great combination of the entire cast.
Coppelia
Coppelia means The Girl with the Enamel Eyes is one of the most-performed ballets at the Opéra. It's originally a comic ballet first premiered on 25 May 1870. The original choreographer was Arthur Saint-Léon. It is based on two stories Die Puppe (The Doll) and E. T. A. Hoffmann's Der Sandmann (The Sandman). The title role was played by a 16 years young girl Giuseppina Bozzacchi.
Swan Lake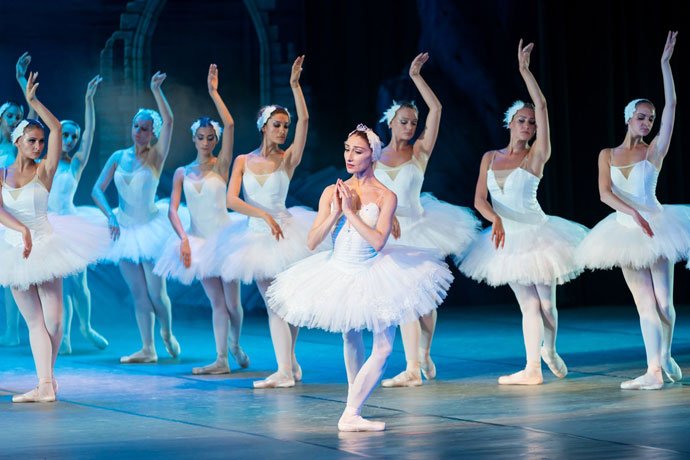 The original title was "The Lake of the Swans," another drastic work by Riccardo Driggo and Marius Petipa. The audience of today has known it as "Swan Lake." When it comes first in 1895, have to face harsh criticism. The believed it was unmemorable and too difficult. However, day by day it has taken as a masterpiece and consider as the greatest ballet of all time. Later it influenced the movie "Black Swan" that won the Academy Award in 2010.
Final Verdict
Thanks for being with us. Hopefully, you enjoyed this famous ballets list. However, these ballets are not fading away over time and consideration as all time favorite. In a word, ballet is a graceful movement, flawless and wonderful spectacle that is inspirational and extremely powerful.