Ninety-nine percent of humanity is not Psychopaths or sociopaths, but one percent is. That one percent is so awful and inhuman that they become known and treated as famous psychopaths. In a word, most of them are a just murderous monster and serial killer. However, in this article, we have selected such 10 Psychopaths or sociopaths who astonished the world for their hilarious brutality. So let's start.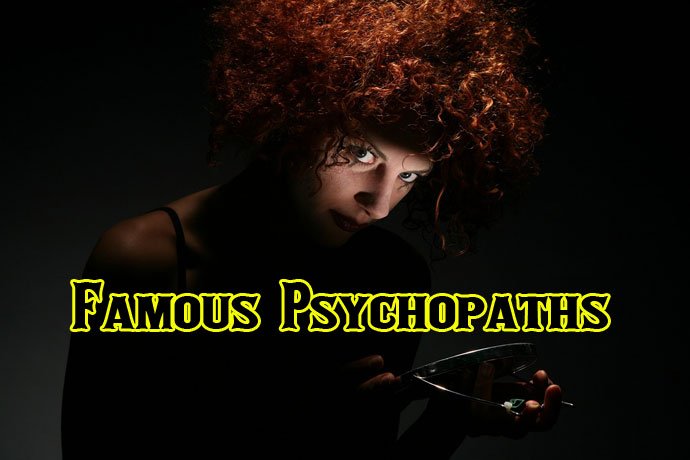 Top 10 Famous Psychopaths
Psychopathy, also sometimes considered as sociopathy, usually referred to as a personality disorder or characterized by impaired empathy, persistent antisocial behavior, disinhibited, bold and egotistical traits. Here we list 10 such Psychopaths who stunned the world by cruelty. Some of the celebrity and famous successful psychopaths are simple murderous monsters. So have a look at our list.
Leopold II
Leopold II was the second king of the Belgians from 1865 to 1909. He is widely known for his famous the Congo Free State's brutal exploitation as a private venture. Though he had born second, the eldest alive son of King Leopold I and Orléans. He was the king of Belgium for 44 years until his death. Thus, he died without any male heirs of his own. The Congo Free State project is mainly the demise of three million Congolese people. However, he ran the Congo for his and his country's enrichment.
Check: Fun Facts About Donal Trump
Thomas Cream
When it comes to famous diagnosed psychopaths in history, Thomas Cream is surely worth mention. Cream was a popular doctor, specialized in abortions. He was born in Scotland but educated in London. His workplace was Canada as well as Chicago. Later he claimed fatally poisoning his various patients. There was no suspicion of murder in that case. So he was imprisoned and released in 1891.  Later he moved to London and again resumed killing. Most of them were prostitutes and soon arrested. However, he was hanged in 1892 in London. According to the hangman, cream's last word was "I am Jack…"
Leonarda Cianciulli
Leonarda Cianciulli is also known as "Soap-Maker of Correggio". She was an Italian serial killer and famous female psychopaths in the history. In a nutshell, she is vastly known for murdered three women and turned their bodies into soap between 1939 and 1940. She was the child of a rape. So she had to lead a terrible childhood with her mother. Cianciulli attempted suicide twice. She runs a small shop and become everyone favorite as a gentlewoman, a nice neighbor, and a doting mother. It is said that she loved her eldest son too much and done all those murders to protect her son from going to World War II.
Pol Pot
Pol Pot was one of the famous psychopaths as well as sociopaths who stunned the world for his brutality. He was born in a farming family, Cambodia in 1925. Furthermore, he was the Prime Minister of Cambodia from 1976 to 1979, widely known as the leader of the Khmer Rouge party. He imposed a vicious policy to demise 25% of the Cambodian population. Pol Pot tries to form a Communist farming society. The citizens were enforced to work from 4 AM to 10 PM.
Béla Kiss
Known as "kiss of death", was a Hungarian serial killer. He was born in Hungary in 1877. He was a tinsmith in Cinkota, near Budapest. Thus, he was fond of astrology and occult practices. He had murdered 24 young women as well as attempted to pickle those women in the huge metal drums and kept them on his property. In July 1916, police received a phone call from his landlord who was suspicious when he saw seven big metal drums. When the constable opened the drum, they found a suspicious odor and found 24 bodies of the strangled woman.
Ivan IV of Russia
Also known as Ivan the Terrible, he was the Grand Prince of Moscow. He was also the first Tsar of Russia from 1547 to 1584 till his death. However, he had done a lot of progressions and expanded of the Russian borders for making a powerful empire.
He executed as well as exiled several members of the princely clans on the conspiracy. He beat his daughter-in-law who was pregnant and cause miscarriage. So it is thought that he was suffered from serious mental illness.
Henri Landru
A real-life "Bluebeard" was a French serial killer. He was born in Paris. However, he left school, then join the French army. In French folklore, Bluebeard is a very popular character. It is said that Bluebeard and his wife Fatima lived in a castle in the French countryside. He was discharged for marrying a woman after having four children and then left her again.
Also Check: Most Wanted Criminal in the World
Elizabeth Bathory
Elizabeth Bathory or the Countess Dracula was the most prolific serial killers of all time. She was a countess and specialized in the purely vile and grotesque in the Carpathian Mountains in Hungary. Though her victims are disputed and uncountable, it is thought that she tortured and then killed hundreds of girls from 1585 to 1610.
Earle Nelson
The famous Gorilla Killer, Earle Leonard Nelson was an American serial killer (May 12, 1897 – January 13, 1928). When he was at the age of 10, collided with the car and remained unconscious for several days. After Nelson awoke, behaved like an erratic. He suffered from memory loss and frequent headaches. He spent time in prison as well as mental institutions for his criminal behavior. His victims were landladies most of the time.
Harpe Brothers
Micajah "Big" Harpe and Wiley "Little" Harpe were operated in Kentucky, Tennessee, and Illinois, in the 18th century. They were the American nation's first true "serial killers". Their crimes are motivated by bloodlust than their financial gain.
Final Thought
We are at the very end of this famous psychopaths article, to wrap up this article we could say they freak the world for their darkest side of the mind, surely they are mentally ill and wasn't in sound mind. Thanks for being with us.