Are you looking for the best video editors that you can use to improve your videos, or maybe even create content that looks professional?
At the end of the day, the 'best' video editor is the one that fits your requirements in terms of budget, features, user experience, and a range of other factors. In other words, it is the editor that lets you make the alterations you need to your videos.
A good place to start finding that editor is by going over some of the more popular and highly-rated video editors out there.
Best Video Editors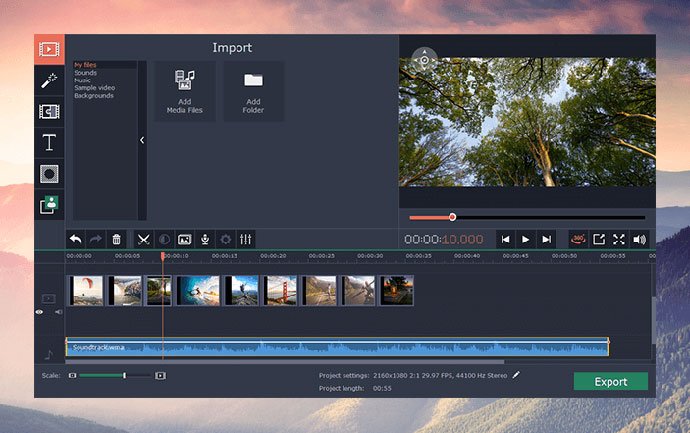 One of the more unique Windows video editors out there, Movavi 360 Video Editor is designed to cater to the needs of modern-day video production by providing an easy way to create 360-degree video content. It will let you import footage from 360-degree cameras into the editor and compile, trim, and edit it.
Due to its intuitive user experience, you don't need to be an expert to edit videos using its features. In no time you should be able to apply visual effects, add captions, include audio tracks, adjust the color parameters, and perform numerous other alterations.
In short, it is an easy-to-use yet versatile option to edit videos and create 360-degree content of your own.
Check: Best YouTube Video Downloader
iMovie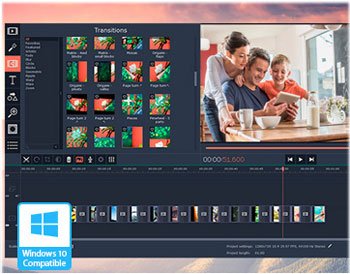 For some time now Mac users have benefited from having a user-friendly and reliable editor bundled into its desktop machines in the form of iMovie. It has all the basic features you would expect and will let you create projects by splicing together videos, trimming out unwanted parts, and arranging the footage in the order you want.
Some of the other features in iMovie will let you apply filters, enhance videos, add audio, insert captions, and more. Nowadays there is an iOS version available as well that is remarkably similar to the original but needs to be downloaded to iOS devices separately.
Blender
Technically Blender is more than just a video editor, as it includes a powerful 3D modeling and animation suite as well. It is free, open-source, and runs on Windows, MacOS, and Linux.
The features in Blender are diverse and will let you compile and edit videos in a variety of ways, while its 3D animation suite has useful features such as motion tracking that is normally only available in far more advanced (and expensive) editors.
If there's one caveat with using Blender it is that its user experience isn't very friendly, and it has a steep learning curve.
Adobe Premiere Pro CC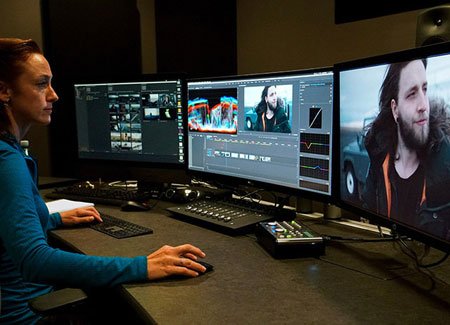 Widely regarded as the gold standard for Windows video editors, Adobe Premiere Pro CC is a robust editor with powerful features. It supports uncapped multitrack editing and has advanced audio editing tools, color correction features, and more.
Considering Adobe Premiere Pro CC is widely-used by industry professionals its capabilities should be readily apparent. It can be expensive, however, which is why a more consumer-targeted variant is available in the form of Adobe Premiere Elements.
Final Cut Pro X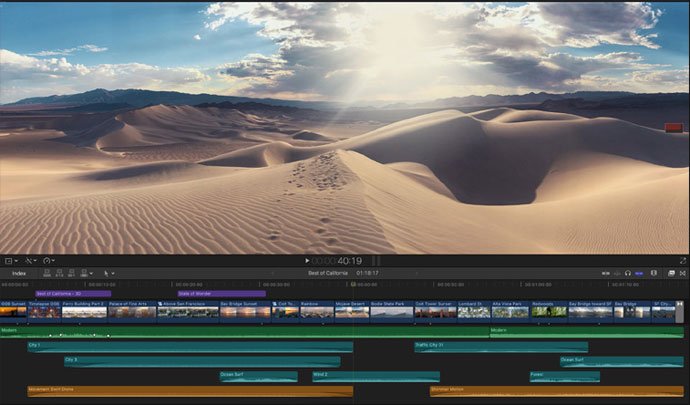 For Mac users, the Final Cut Pro X is the gold standard of video editors, and it has a versatile range of powerful features that match Adobe Premiere Pro CC on many fronts. It is widely used by professionals who prefer to edit videos on Mac and integrates into Apple's ecosystem by tying into iTunes and Photos.
As with any video editor of its caliber, Final Cut Pro X is on the expensive side – but you'll be getting what you pay for.
Kinemaster
Although you may not expect much from video editors on mobile devices, Kinemaster readily disproves that trend. It is a potent video editor with a wide range of features and has extremely precise editing tools that you can even use to trim videos frame-by-frame.
Unfortunately to gain full access to Kinemaster's tools you'll need to sign-up to the monthly subscription. All things considered, it isn't that expensive, but many people don't like the idea of being tied to a monthly commitment.
LumaFusion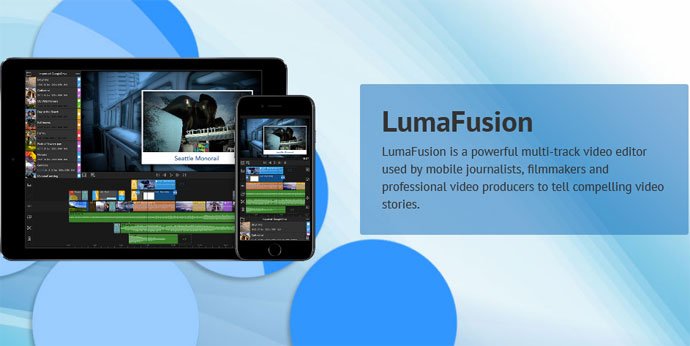 For iOS users, LumaFusion is a powerful editor with desktop-like features that is designed to allow professionals to edit videos on mobile devices. Its features are diverse and include multi-track editing, visual effects, and interesting animations.
One of the more prominent features of LumaFusion are its filters that are said to be second to none. In fact, a slimmed down version of the app named LumaFX is available as well containing just the filters.
Lightworks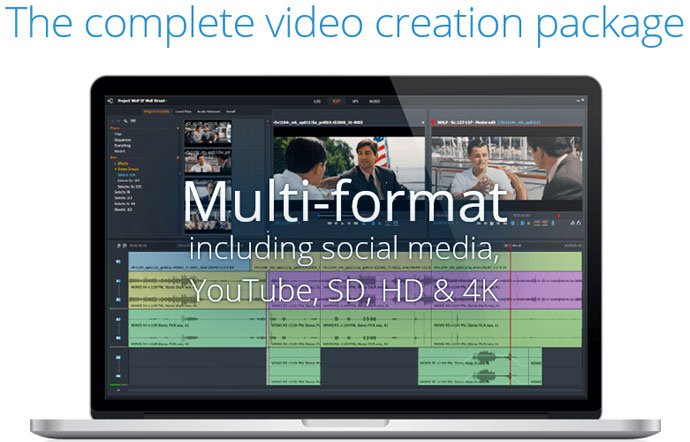 Billed as a 'Hollywood'-grade video editor, Lightworks has indeed been used to edit many feature films, and it is an extremely powerful editor for MacOS, Windows, and Linux. It is also arguably the most feature-rich free editor, due to the fact that its free version will let you access practically all of its tools.
The one limitation of the free version of LightWorks is its output formats, that tend to be very limited unless you sign-up for the monthly subscription.
Vue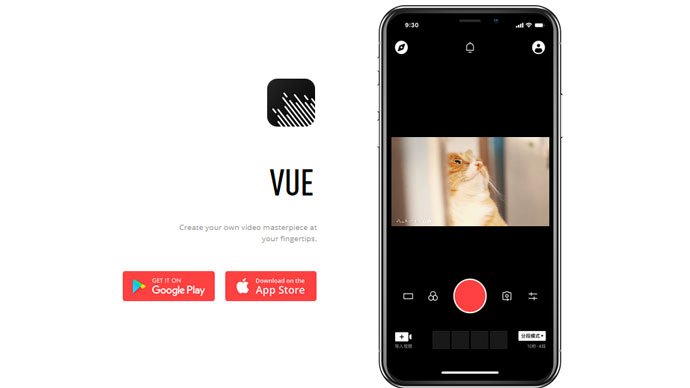 One of the more interesting editors out there, Vue was originally designed to create 6-second clips for social media – but nowadays it creates videos that are up to 180 seconds in duration. It specializes in short videos that are 10 seconds long, however, and by adding 4 clips you can take full advantage of its tools to quickly put together a tightly-edited video that packs a punch.
Make no mistake Vue may not be the most comprehensive editor out there, but it is a user-friendly editor that will let you quickly create short videos.
Quik
Designed by GoPro to edit videos, Quik stands out among other video editors due to the fact that it automatically curates video and makes it easier to select the best parts to use when compiling them. Its range of other features will let you touch up the video in other ways, and you should quickly end up with an impressive video.
All in all, Quik lives up to its name and if you're looking for a quick way to put together videos, it is definitely an option you should consider.
Final Words
See how the 10 best video editors listed above are the best options available? Each one of them is unique in its own way and is a strong contender in its own right.
All you need to do is identify which will suit your requirements best – and then give it a try.